Welcome to Victory College. As you make your way through this website I hope you gain a feel for what makes Victory College a truly remarkable school here in the Gympie region. It is a College that provides children with tremendous opportunities and the capacity to transform themselves throughout their schooling years.
---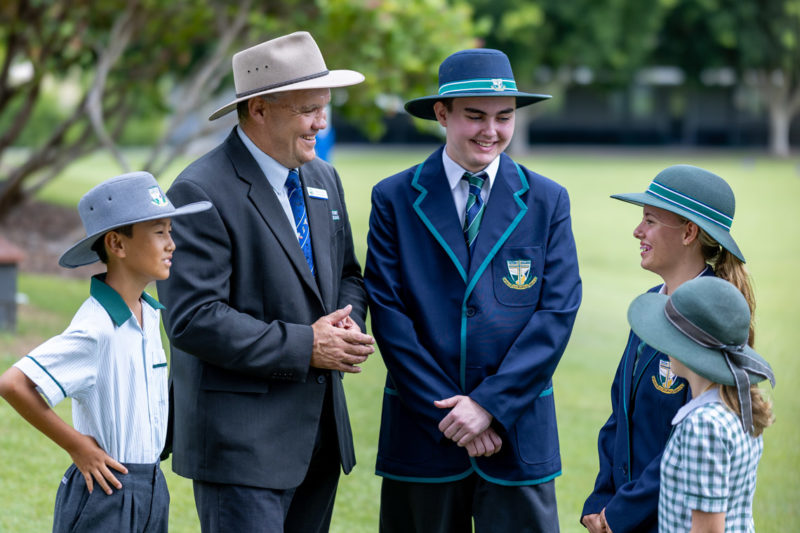 As an educator, my purpose is to help students to take educational risks which will assist them to develop the resilience to pursue their passions and equip them to become leaders in all spheres of life.
Society is in a rapid state of evolution that puts high demands on the learner, parents as well as teaching staff. Here at Victory College, we have a reputation for responding to that change by providing a quality-learning environment.
To fulfil these requirements the growing facilities at Victory College assist students to find their place and their passions. We offer extracurricular opportunities and a supporting environment that enables students to develop character, cultivate passions and exposure to the world outside the classroom.
Victory College is not just a school but also a community; an institution where our caring staff assist students in their quest to reach higher, dream bigger and go further. A good education is only possible with the collaboration of students, parents and staff. We at Victory College value the importance of partnering with families to guide your children through these important educational developmental years.
As Head of College, I am honoured to be a part of this caring community where students enjoy coming to school, where they have a sense of belonging and are motivated to grow academically, socially and spiritually.
We are proud of our well-kept and well-equipped spacious College, our challenging curriculum and capable staff, but more importantly, we are proud of our students who continue to grow into young men and women that serve and honour others in our community.
The memories we build in school are carried with us for the rest of our lives. We welcome your child to discover anything and everything at Victory College and we look forward to working in partnership with your family in the years to come.
Alwyn Prinsloo
Head of College