Throughout Primary College we nurture persistence, confidence, resilience, organisation and friendship, to ensure our students can be successful in all areas of their lives.
---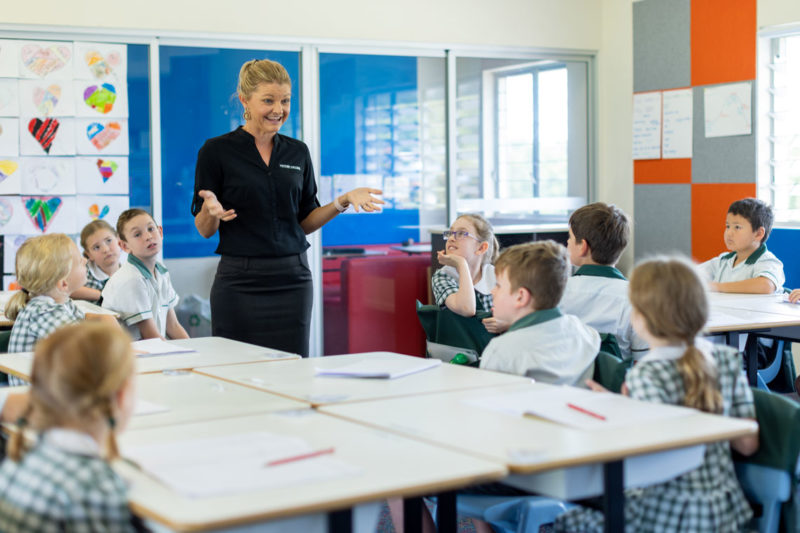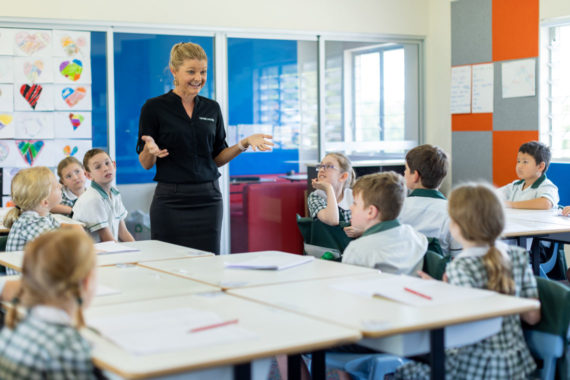 Our Primary College is for students in Prep to Year 6 and consists of two areas – a purpose-built Prep zone and an area for Years 1-6. The area for Years 1-6 includes their own playground, an oval, outdoor basketball court, and undercover areas for seating, lunch breaks and general play.
Our education program for Primary is designed to nurture creativity, inspire curiosity and encourage a love of learning. Scholastic rigour is introduced with a strong focus on numeracy and literacy as well as teaching of the Australian Curriculum and the Queensland Essential Learnings Curriculum Framework. There is a strong Christian foundation to our values-based teaching and behaviour management is core to our approach as well. It's important that students learn to get along well with others as this will help them in life.
Core learning is covered in English, Maths, Science, History, Geography, Health & Physical Education, Music, Christian Studies and Japanese. Other subjects include the Arts (Dance, Drama, Media Arts & Art), Information Communication & Technology (ICT), Design & Technology, Civic & Citizenship (Years 3-6) and Economics & Business (Years 5-6).
Our Primary curriculum is designed to help students extend their strengths and develop areas of weakness. We give students the capacity to strive for excellence in every area of their learning.
Computers are in all classrooms and students also have access to our modern computer labs. A feature of Primary College is also the new STEAM (Science, Technology, Engineering, Arts and Mathematics) Room which provides opportunities for robotics, design, coding and creative thinking.
Students also have access to leadership programs, educational extension, camps and a wide range of co-curricular opportunities.