Novice, recreational and competitive riders are invited to participate in the College Equestrian Program, and are nurtured to achieve their equestrian goals with confidence and support. The Equestrian team is a wonderful community of students, family, staff and coaches who all enjoy the benefits of horse-riding and the camaraderie it provides.
---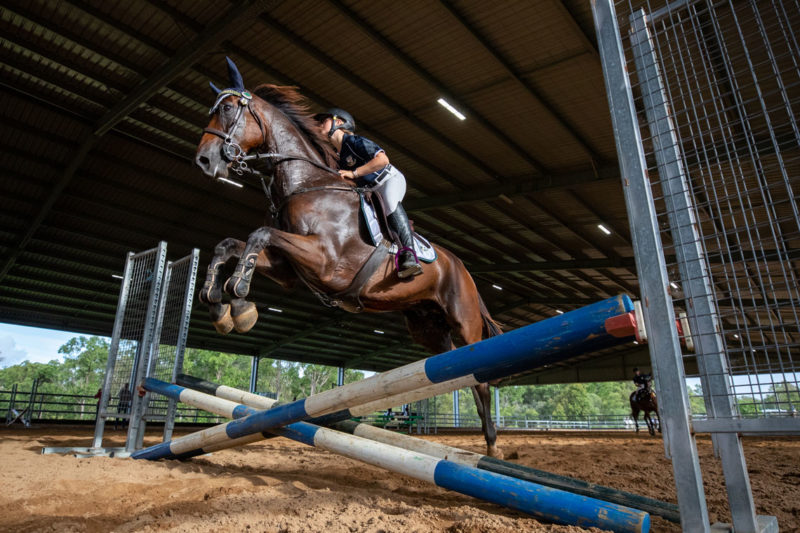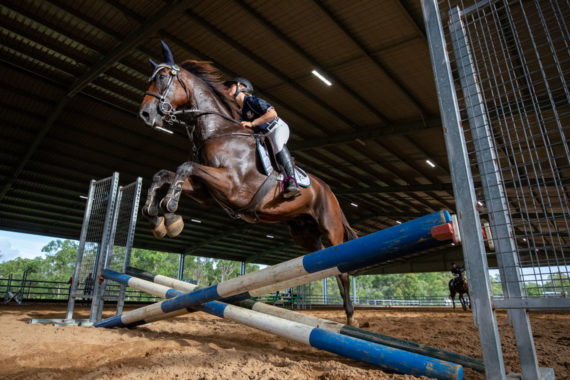 Victory College provides after-school equestrian tuition and training to students who join the Victory College Equestrian Team. All students are welcome to join, and need to provide their own horse, tack and transportation.
The Victory College Equestrian program welcomes students of all ages and riding abilities; from young students still on lead-line (being lead) through to advanced students who spend every weekend attending competitions.
The program's main focus is currently jumping and flatwork (including dressage), but during their time in the program, students will get to experience a range of riding disciplines.
While there are three main instructors in the program, we often have guest instructors visit to help students develop a specific skill, or to allow them and their horses to try a completely new discipline.
A significant number of students who take part in the Equestrian program regularly compete in interschool competitions. The Victory team is proud to have won the Fraser Coast Interschool Showjumping Competition 5 years in a row. We also host an annual Showjumping Competition in March each year.
If your student/s do join the Equestrian program, be sure to also join the dedicated private Facebook group, Equestrian at Victory College. This is where updates on lessons and instructors are posted, information on upcoming events/competitions is shared, and members can post photos of the competitions they may have attended over a weekend (it's a very supportive and encouraging team).